Welcome to ClaudeChristian.com updated 04/19
where women show how horny they are - go to latest updates
join - members enter here - contact - webmasters - links
NEW - on this page - "Preview Recent Updates" - you have recent updates listed.
Photos of the girls - click here for samples of the women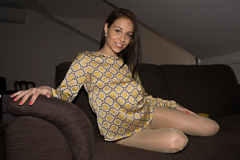 Antonia - Nikki - and again Lia - coming up
Welcome to ClaudeChristian.com women naked and in nylons
This Site is Dedicated to Beautiful Women in New, Fresh, Exclusive, Private Photos and Video Clips. Naked and in nylons. Naked and in Stay ups, Stockings and Pantyhose. You have never seen them like this. Content is private and exclusive - only seen here and produced by me. Not produced by pro production teams for different websites. But all personal. All photos, all videos are made by me - Claude
HDV videos streaming Photos in high resolution quality - both also in zip file
JOIN TODAY AND GET ALL THE EXCLUSIVE PRIVATE PHOTOS AND VIDEOS
NEWs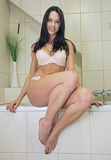 Just had this amazing girl Gwen at my place.
click here if mobile device - video (also Firefox users)
Yes I agree to the Terms and Conditions and want to become a member
the girls are relaxed and show you their lovely soft bodies all naked and in nylons
only private personal photos and videos - lots of updates - lots of content
original private photos and videos
only private personal photos and videos - lots of updates - lots of content
please also visit my site sexysettings.com
New - Buy Art Print
/samples of prints available/
You can now buy and own your own signed Art Print - professional Archival Print Quality. Photos from my sites claudechristian.com and sexysettings.com - Payment through Paypal or Paxum. Prices start from USD220/€180 for A3 format - signed " © copyright Claude C" on back (A3 297x420mm 11.7x16.5in white margin around print: 10mm - 0.39in) + VAT. A2 format also available. Contact per email for more information. Two month membership for claudechristain.com or sexysettings.com is included in the price. You can now suggest photos for print from content inside members area (non nude). Hope to hear from you soon - Claude