NEW - on this page - "Preview Recent Updates" - you have recent updates listed
one Membership fee
www.sexysettings.com + www.claudechristian.com
join and get access to both sites
*
click here and join claudechristian.com
Update 10/16 Gallery Lia nude in bed - full gallery 50 photos
go to Lia's updates up so far (first meeting)
It's late one afternoon. Lia is in my bed. Dressed in garter belt and exclusive stockings. She is relaxed. She knows I want to admire her naked body. She is amazingly beautiful. She makes sure to show off her body from different angles. I just love when she stands doggy. Pushing her ass up, spreading her legs so her pussy opens. Her full heavy perfect breasts hang down and she tells me her nipples are aching and needs to be caressed. Members please enjoy my 50 selected very private pics.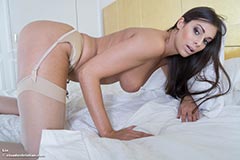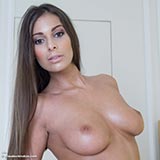 Gallery - download this gallery as zip file - pics in size 3000 pixels
Update 10/07-12 Dauphine Gallery x4 / 1 short video
Dauphine is a cute girl with small tits, a round big ass and a tight pussy. When we met for the first time and sat talking, she sat in front of me and caressed her nipples through the fabric of her tight top. They were rock hard. I could see in her eyes she was horny. She told me she loves to be used hard. And that she does everything! Absolutely everything. She said - Everything that in the end makes me orgasm is ok... Her latest thing is to fuck strangers, young boys or old men. Approaching them wherever she meets them and asking if they want to fuck her. She has also had several men at the same time, once. They all use her at the same time. Her next fantasy is to used by several men she has never met before. Being their "fucking girl". Not knowing who's fucking her. Members please enjoy these galleries and the short video.
Update 09/29 Mega update from Archives
| | |
| --- | --- |
| Updates from Archives October - November | Updates from Archives October - November |
Update 09/24 Video Melissa gets her hard sensitive clit fingered
go to Melissa's updates up so far
All naked in my bed, submitting. I had her lay and relax, spread her legs. She was slightly shy, to show me how horny she was. I started caressing her open wet pussy, her clitoris was rock hard. I steadily fingered her clitoris and you can see on the video how she starts breathing as she gets more and more horny. This is an exclusive, having this girl naked and manhandled. Members please enjoy this private video clip.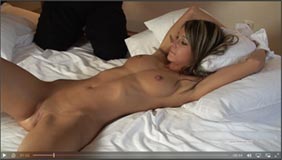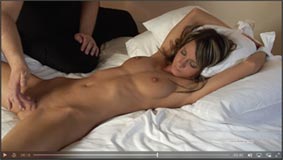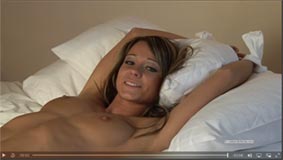 click here for video mp4 - 9 min 50 sec - streaming 960x540
click here for zip file mp4 - 960x540
Update 09/17 Gallery x 6 Jenny
This is photos from my archives - a request from a Member to see them again. And I have re-mastered them so they have a slightly better quality. Jenny a cute shy woman I and a friend met one late evening. All naked, spread legs, with a stranger. Members please enjoy these galleries - 235 photos.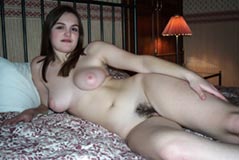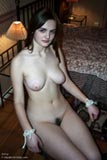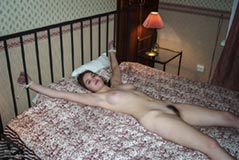 Update 09/12 Video Susan in pantyhose - gets her hard clitoris fingerd
go to Susan's updates up so far
Susan is a submissive woman. Loves to let a man do whatever he wants, loves to have her body touched. Her nipples and clitoris are extremely sensitive and she loves to have them licked, sucked, fingered. Here she is one afternoon. Submitting totally. I have her in my bedroom, blindfolded in pantyhose, waiting. Restrained, horny! I walk into the bedroom. She believes its me, but can't be sure - blindfolded, and it makes her even more horny. I have oil on her breasts, caress them. Her nipples are erected, rock hard. I then take the pantyhose off and spread her legs, her pussy is already open wet warm. I then start fingering her hard clitoris. Immediately she starts flowing pussy juice. All naked, spread legs, with a stranger. Members please enjoy this private video clip.
click here for video mp4 - 3 min 45 sec - streaming 960x540
click here for zip file mp4 - 960x540