New Woman Vanesa

Vanesa wanted to show me how horny she is. This girl loves two things, nylons and have a stranger touch her. She came over a couple of times and we played. I had her always in nylons. And touched her body, she loved it. Having her body touched by a stranger made her so horny, wet. And she loved being blindfolded too, she said she felt more vulnerably then. Not knowing what would happen. She always wore nylons, pantyhose or stockings and garter belt. And she always obeyed whatever I told her to do.
* * *
This is the place if you want to see women 18+ naked and in nylons in private personal pics and video clips. The women are true amateurs and show you how lovely they look and how horny they are. Become and stay Member and see all the updates from each woman - private photos and videos.
*
Below are the updates so far in Members Area
* * *
Gallery Vanesa in ripped pantyhose
I knew Vanesa was coming over to my place. So I told her I had left the front door open, that she should enter and undress, keep her pantyhose on, lay down and wait for me. And she did. She knew the video camera was recording, undressed then lay down on her back waiting. I knew what she wanted, to be touched, having her pantyhose ripped open, having her breasts, ass, inner thighs and pussy caressed with oil, then having a vibrating dildo in her pussy...then... Members please enjoy my 77 selected very private pics.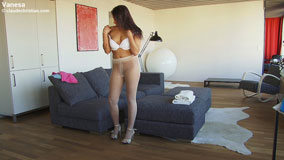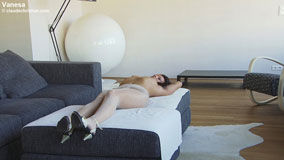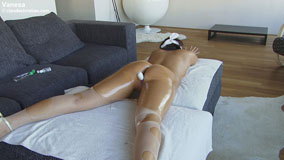 Gallery Vanesa in ripped pantyhose
download this gallery as zip file - pics in size 1280 pixels
Gallery Vanesa in pantyhose
Our first meeting. Vanesa is dressed in a nice top, skirt, pantyhose, high heels. No bra, no panties. She wants to show how horny she is. She sits and has her skirt come up. Showing her legs in nylons, showing me that she has no panties. In front of me, she slowly gets undressed, keeps her pantyhose on and spreads her legs slowly caressing her body, her breasts, her inner thighs and her pussy through the nylons. Members please enjoy my 60 selected very private pics.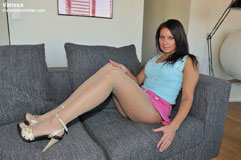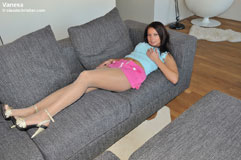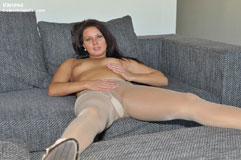 download this gallery as zip file - pics in size 3000 pixels
Video Vanesa in ripped open pantyhose
Vanesa comes to my place. She slowly gets undressed taking off her top, her bra, her skirt, keeping her pantyhose and high heels on. She lays down on her back, waiting. I come into the room, start caressing her body, her nylons. Then take my scissors and cut open her pantyhose exposing her ass, legs and wet pussy. Members please enjoy this private video clip.
6 min 35 sec streaming video (also in zip file for easy download)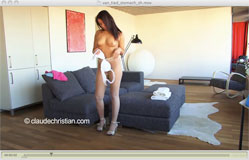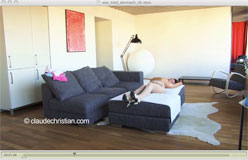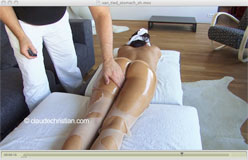 Click here for video - 6 min 35 sec - streaming
click here for zip file - 6 min 35 sec video