New Woman Simone

Simone is a beautiful woman. She's got nice breasts, a slim waistline and a big ass. I loved having her at my place. This girl definitely is horny, she's a horny slut that needs to be fucked. And she admitted to me that she had fantasies about a gang bang, being tied and fucked by several men, all strangers, using her. All of them shooting cum inside. I had her show me her lovely body, spread her legs and masturbating in front of me.
* * *
This is the place if you want to see women 18+ naked and in nylons in private personal pics and video clips. The women are true amateurs and show you how lovely they look and how horny they are. Become and stay Member and see all the updates from each woman - private photos and videos.
*
Below are the updates so far in Members Area
* * *
Gallery Simone gets naked
This nice sunny afternoon I had Simone at my place. She was dressed in a cute top, short jeans skirt, white stay ups, high heels, panties and a bra. I told her I wanted her naked. That I wanted to see her hard nipples, her big round ass and her tight pussy. I told her to slowly undress in front of me, and she did! Simone is slim with a slim waistline, with nice small tits, with pointy nipples... And her ass! Her ass is amazing. BIG and round and firm and she loves to show men her ass and see the reaction. And then tell them to caress her ass, then to spank her... then to fuck her from behind, hard! Members please enjoy my 135 selected very private pics.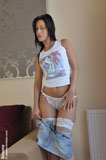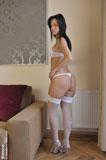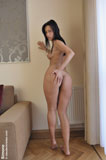 download this gallery as zip file - pics in size 3000 pixels
Video Simone naked and horny masturbates
I told Simone to undress in front of me. To lie down, that I wanted to see her touch her naked body. She touched her breasts, her nipples reacted and got rock hard. She lay there with her legs spread. Her pussy was wet and open. She later told me she loves to show her body to men, strangers or friends. She told me she loves to fuck, loves to give blow jobs. All her male friends get regular blow jobs... as long as the fuck her too. Strangers has to lick her pussy before she gives blow jobs... Members please enjoy this private video clip.
3 min 20 sec version streaming video and 7 min 50 sec video (both in zip file for easy download)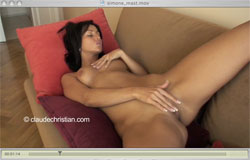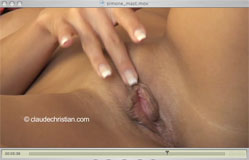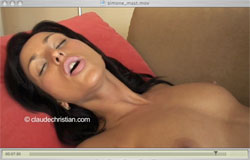 click here for video - 3 min 20 sec - streaming
click here for zip file - short version - 3 min 20 sec
click here for zip file - full version - 7 min 50 sec
Gallery Simone naked
Simone has a lovely body. Her skin is super soft and she loves being caressed. She loves to touch herself. Making her nipples erected, hard, sensitive. And slowly touching her pussy until it starts getting dripping wet and her clitoris super sensitive. Here she is, naked, relaxed. Spreading her legs showing me how horny she is. Members please enjoy my 37 selected very private pics.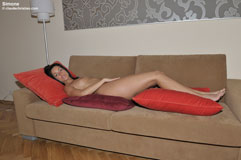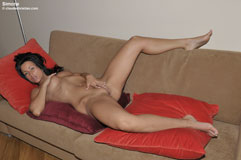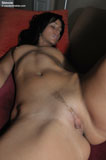 download this gallery as zip file - pics in size 3000 pixels