New Woman Coralie

Coralie is a super beautiful woman with a very slim body. Small tits with extremely sensitive nipples. And her pussy is tight and gets very wet. This girl loves nylons. She loves to caress her legs through the fabric. She love pantyhose too, loves to tease her pussy through the fabric and let her pussy flow and get wet... still wearing her pantyhose. I had her a couple of times at my place, afternoons. She was horny and wanted me to look at her as she touched herself. She willingly admitted that she need to fuck every day.
* * *
This is the place if you want to see women 18+ naked and in nylons in private personal pics and video clips. The women are true amateurs and show you how lovely they look and how horny they are. Become and stay Member and see all the updates from each woman - private photos and videos.
*
Below are the updates so far in Members Area
* * *
Video Coralie in nylons and high heeled boots
Coralie is totally relaxed. Dressed in only nylons and high heeled boots. She's horny, very horny. She knows I am looking. She loves it. Slowly she caresses her body, her nipples, her inner thighs and her pussy until she reaches a strong orgasm. Members please enjoy this private video clip.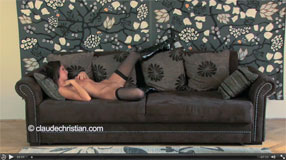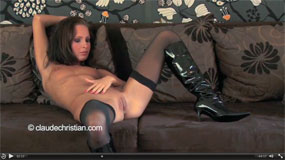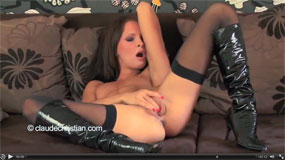 click here for video mp4 - 7 min 10 sec - streaming 960x540
click here for zip file mp4 - 960x540
*
click her for ios video streaming m4v - 7 min 10 sec
Gallery Coralie in nylons gets naked
Coralie told me she loves nylons. I had her dress in a nice outfit that looked super on her. All matching. She looked super lovely, very beautiful. She was horny, her nipples pointy and rock hard from the first moment. I just love this girl, super nice, super beautiful, and she's got a super slim firm body. And she has a lovely smile, and beautiful eyes. It was a sunny afternoon and we where playing at my place. I told her I wanted to see her slowly slowly undress, totally. And she did. Members please enjoy my 104 selected private pics.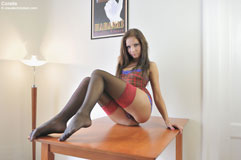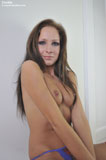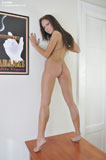 download this gallery as zip file - pics in size 3000 pixels
Gallery Coralie in black stockings
Coralie in black. Black bra, black latex skirt, black garter belt, black stockings, black high heeled boots. She loved the outfit, so did I. I had her take off the bra, Have the skirt up. No panties! She showed me her body from every angle. This slim girl is just amazing. Sexy! Members please enjoy my 55 selected private pics.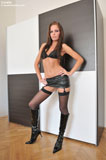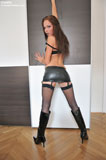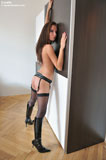 download this gallery as zip file - pics in size 3000 pixels