Amabella

Amabella is a cute soft submissive girl that loves men. She loves to dress in nylons, garter belts, short skirts. Also in pantyhose. She told me she is extremely horny. Her nipples gets hard and very sensitive. Her pussy is tight and gets very wet. She told me she can orgasm just having her nipples pinched, or having a dildo deep inside her vibrating. She loved dressing up when we met. Loved the vintage super tight garter belt. And how she looked in garter belt, stockings and a short jeans skirt. Her high heeled boots made her look super cool. She told me she loved being licked and used, just relaxing and obeying.
* * *
This is the place if you want to see women 18+ naked and in nylons in private personal pics and video clips. The women are true amateurs and show you how lovely they look and how horny they are. Become and stay Member and see all the updates from each woman - private photos and videos.
*
Below are the updates so far in Members Area
* * *
Gallery Amabella gets naked
Amabella is at my place. She wants to be used. This cute girl is submissive. She loves to be with men. Slowly she undresses gets naked, keeps her vintage garter belt and stockings on. Then she has the garter belt off. Gets a vibrating dildo in her pussy. .Members please enjoy my 116 selected private pics.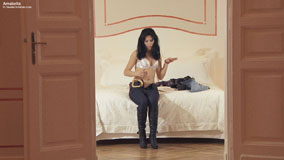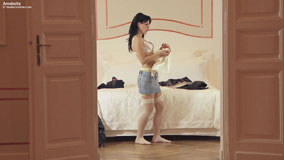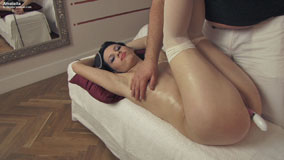 Gallery
download this gallery as zip file - pics in size 1280 pixels
Video Amabella is submissive
Amabella has just arrived. She goes into the bedroom and changes her clothes. Takes on a vintage garter belt and white stockings. A short jeans skirt and a top. Takes on her high heeled boots. The goes into another room where she has to obey and gets licked. Members please enjoy this private video clip.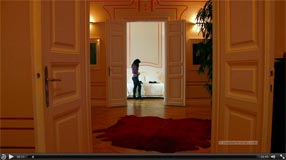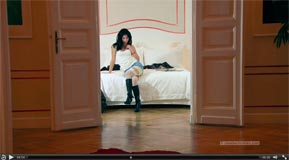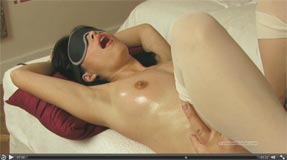 click here for video mp4 - 10 min 55 sec streaming 960x540
click here for zip file mp4 - 960x540
Gallery Amabella in vintage garter belt
Amabella was dressed in a nice top, short jeans skirt, a bra and a vintage garter belt and stockings. And black high heeled boots, no panties. She looked very very lovely. I told her to slowly undress in front of me. And she did. Members please enjoy my 55 selected private pics.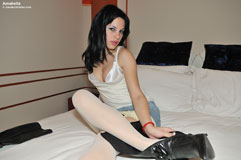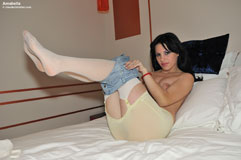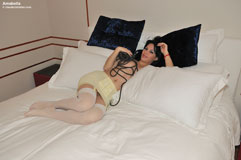 Gallery
download this gallery as zip file - pics in size 3000 pixels