New Woman Eva

Eva is a super horny woman. She's got a very slim body. Her breasts are tiny with rock hard extremely sensitive nipples. Her as is small and firm and her pussy tight. She love being filed with cum. Loves to suck, loves to being used. She told me she needs to orgasm every day and is always looking for a fuck. It was a treat having this lovely horny woman at my place.
* * *
This is the place if you want to see women 18+ naked and in nylons in private personal pics and video clips. The women are true amateurs and show you how lovely they look and how horny they are. Become and stay Member and see all the updates from each woman - private photos and videos.
*
Below are the updates so far in Members Area
* * *
Gallery Eva gets naked
Eva came over one afternoon. Dressed in a tight top, short skirt, pantyhose and high heeled boots. No bra, no panties. Her nipples were rock hard and she told me her pussy was wet. Slowly she undressed, ending up fully nude, spreading her legs fully apart. Members please enjoy my 84 selected very private pics.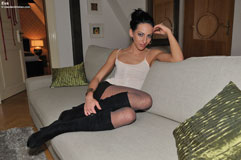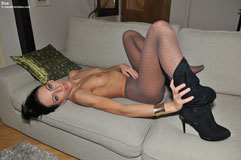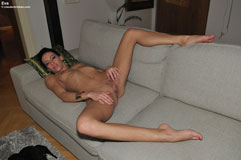 download this gallery as zip file - pics in size 3000 pixels
Gallery Eva in elegant evening dress
Eva is dressed in a long dress, see through. She has no bra, no panties, only stay ups and high heels. It's late one night. She's horny. First she shows off her body in the elegant dress. I can clearly see her breasts, nipples, ass and pussy through the fabric. She the takes off the dress, keeps the nylons and high heels on. She makes sure I see her body from every angle. Members please enjoy my 69 selected very private pics.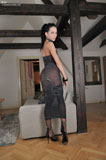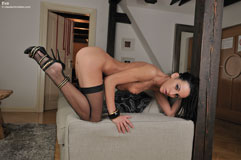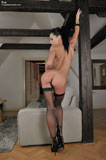 download this gallery as zip file - pics in size 3000 pixels