Melisa in ripped pantyhose
This shoot is from my bedroom one late afternoon. Melisa is in my bed in pantyhose. I have her lay on her stomach, play with her and then rip open her pantyhose and expose her ass. I have oil on her ass and she pushes her ass up legs spread so her pussy is open and ready.
This Site is Dedicated to Beautiful Women in New, Fresh, Exclusive, Private Photos and Video Clips. Naked and in nylons.
http://www.claudechristian.com
these women show how horny they are at home in private

photos and video clips - 100% exclusive content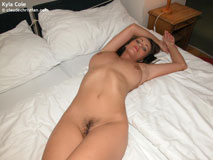 join and get access to Kyla Cole's exclusive content

join and see real girls tied and fucked
http://www.claudechristian.com
PRIVATE PHOTOS AND LONG PRIVATE - Women Naked and in Nylon
video formats



supported
videos streaming and in zip files - QuickTime and new vids in mp4 both for Mac and Windows users - new videos also in ios format
new videos in HD1280x720 and 960x540 also ios-format (iphone/ipod/ipad)
please visit my two sites...
* * *
Emails from Members
Dear Claude, I currently have an annual subscription to www.claudechristian.com. This site is incredible elegant eroticism at its best. The photography is professionally tops while the models are nothing short of outstanding. Claude, I have to congratulate you on running a beautiful site.
*
Dear Claude I love the photos and videos on your sites and just want to say excellent and splendid job.
*
Claude ...as your site is not a good site, or a great or even an exceptional site, there is non peril. It's like a Faberge egg: beautiful, magnificent, exquisite, a labor of love and excellence. I have never come across a site which celebrates and respects and exalts women's sexuality (un-affected and unrehearsed but sincere and spontaneous) and at the same time so absolutely and unabashed erotic.