New Woman Gwen

When I came home I found Gwen in my bathroom. Dressed only in blue lovely pantyhose. I was standing in the doorway looking at her. She knew I was looking. Standing in front of the mirror, still wearing the pantyhose she started using water and oil all over her body. Her nipples reacted immediately and became hard. The water and oil made her pantyhose even more see through. She caressed her lovely breasts, nipples, her inner thighs, her pussy and her lovely ass. She then had a long hot shower still wearing the pantyhose.
* * *
join claudechristian.com and get all the private pics and video clips - girls at home naked and in nylons

http://www.claudechristian.com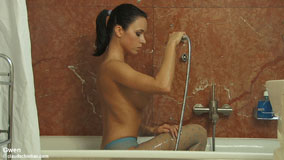 * * *
This is the place if you want to see women 18+ naked and in nylons in private personal pics and video clips. The women are true amateurs and show you how lovely they look and how horny they are. Become and stay Member and see all the updates from each woman - private photos and videos.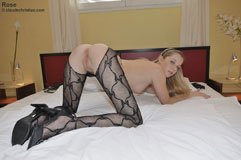 join claudechristian.com and get all the private pics and video clips - girls at home naked and in nylons

http://www.claudechristian.com