This Site is Dedicated to Beautiful Women in New, Fresh, Exclusive, Private Photos and VideoClips. You have never seen them like this. Content is private and exclusive - only seen here and produced by me. Not produced by pro production teams for different websites. But all personal.
take care / Claude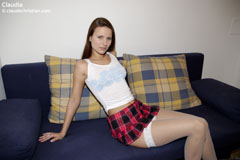 click to enlarge
When Claudia came to my place I saw directly in her eyes that this is a very horny woman. She looked just lovely. She was dressed in a tight top, no bra. Short, very short skirt and white stay ups and white cotton panties. She told me she wanted me to take photos of her, and videos. She said she wanted men, many men to look at her. She loves the thought that men get arroused looking at her pics and videos. We talked about lots of things, mostly sex. And she said she loves sex, can't get enough. She loves being f-cked from behind, doggy or standing bent over. And loves having her pussy licked. And she considers herself a pro giving blow jobs. She loved to make a man rock hard then having him fuck her. Or swallong it all and then make him hard again. Claudia and I spent several hours one afternoon and did lots of shoots. I loved it. She is a relaxed and nice woman and loves showing her body. Members, enjoy my private pics and videos with Claudia.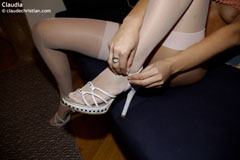 xx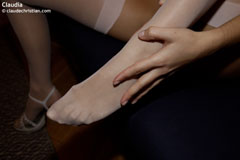 this woman loves shoes, loves wearing high heels and thin stockings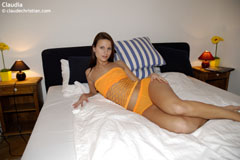 xx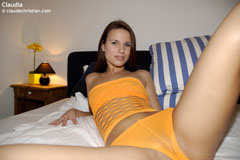 xx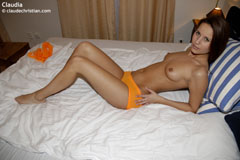 Claudias body is firm with small breasts, her nipples are very sensitive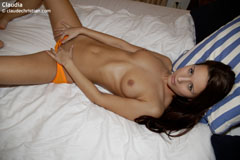 xx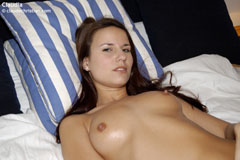 click to enlarge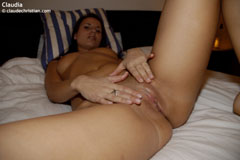 xx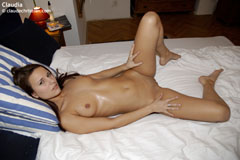 having her legs fully spread and her pussy exposed makes her horny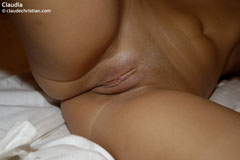 click to enlarge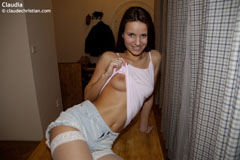 xx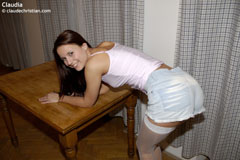 xx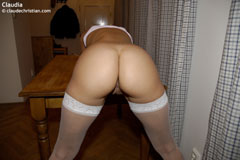 click to enlarge
Claudia admitted being f-cked from behind is the best... first slowly, then deep and hard
Copyright © claudechristian.com All Rights Reserved. All Models are 18 years old or older and depicted as of legal age
In accordance with the Federal Labeling and Recording-keeping law (18 U.S.C. 2257) the records required by Federal Law for this website are kept on file.