This Site is Dedicated to Beautiful Women in New, Fresh, Exclusive, Private Photos and VideoClips. You have never seen them like this. Content is private and exclusive - only seen here and produced by me. Not produced by pro production teams for different websites. But all personal.
take care / Claude
These are my very private pics from a nice meeting one afternoon. I saw Marta downtown and started talking to her. She was very shy but still liked talking to me when I told her I take pictures. She told me she is 19yo and that she is normally very shy with men. We talked some more and I told her I would love to have her in front of my camera for some nice photos. She said nothing, I could see she was thinking, then she said - Yes, I would like that. You like my body? You think men will like to see me? I told her that men will love to see her, naked. I stayed just nearby and we walked to my apartment. At first she was shy, very shy. I had her take her clothes off slowly, once naked she said she liked it, and that she loves sex. She said she is not experienced but loves to give a blow job, loves to swallow. Members please enjoy my private pics with Marta.
join and see my private pics with Marta
I've got 90+ private selected pics
As a Member you get exclusive access to her private photos
Yes, I agree to the Terms and Conditions and want to become a member
JOIN NOW Instant Access
click here and join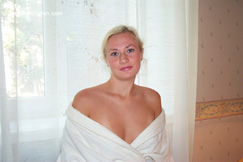 click to enlarge
at first she was shy, very shy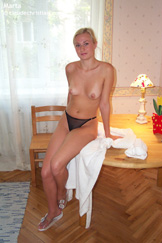 finally got her to undress...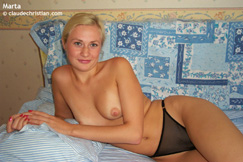 xx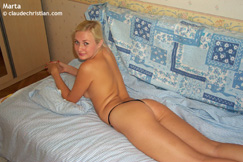 xx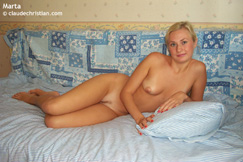 click to enlarge
then had her take her panties off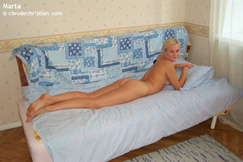 xx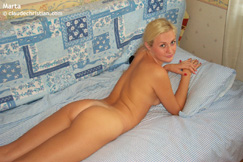 she said she likes to give a blow job and swallow... and that she loves to be fucked from behing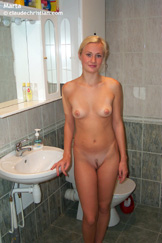 xx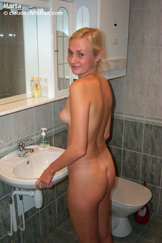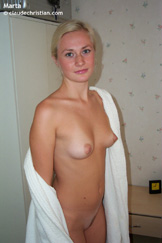 I just love her small pointy breasts...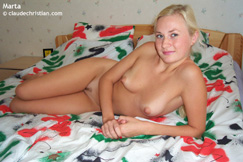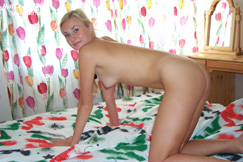 click to enlarge
once naked she relaxed and willingly spread her legs for me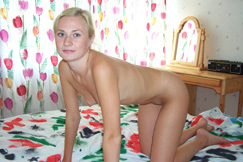 xx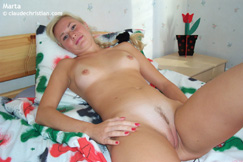 her pussy was so lovely, very very tight
join and see my private pics with Marta
I've got 90+ private selected pics
As a Member you get exclusive access to her private photos
Yes, I agree to the Terms and Conditions and want to become a member
JOIN NOW Instant Access
click here and join